Inland Empire's Number One Solution for:
Carpet Repair

Carpet Stretching

Seam Repair

Pet Damage Repair

Transition Repair
We Repair Your Carpet – So You Don't Have To Replace It
Do you have a pet that urinates, chews and tears up your carpet on a regular basis?
Carpet re-stretching is one of the most popular services that we offer. Why is this is?
In the business world visuals and perception are extremely important.
Berber carpet is a great choice for dwellings such as apartments and single-family homes.
Are your carpet seams exposed? We do expert carpet seam repair, learn more…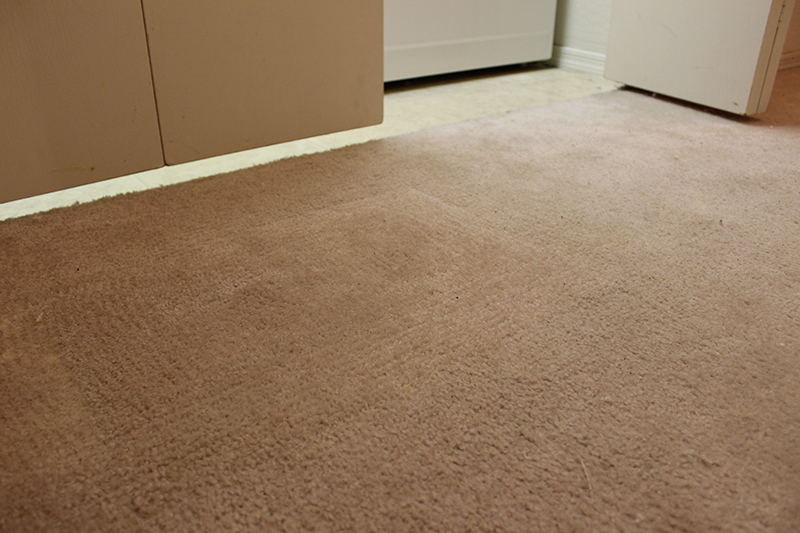 Water Damaged Carpet Repair
If you are currently experiencing a flooded carpet crisis, please call us immediately!
Inland Empire Carpet Repair & Cleaning: Your Trusted Local Inland Empire & Riverside County, San Bernardino County Carpet Repair Co- Call (909) 436-6080
Please click the video for 60 seconds on our specialties:
Commercial Carpet Repair
Carpet To Tile Transition Repair
Wool Carpet Repair Experts
Carpet Patching
Industrial Carpet Repair
Pet Urine Stain Removal
Carpet Repair
Pet Damaged Carpet Repair
Berber Carpet Repair
Carpet Stretching & Restretching
Carpet Burn Repair
Water Damaged Carpet Repair
Recreational Vehicle Carpet Repair
Inland Empire Carpet Repair offers On-time, Worry Free, Fast Carpet Repair, Carpet Stretching, Carpet Cleaning Service the Same Day
great service, quality work, super fast response time, I could not be any more satisfied. If and when my dog (Miles) chews up the carpet I know who I`m calling. Debra L., Rancho Cucamonga, CA
Robbie was great, came in and cleaned all the stains out of my carpet like magic. Very personable and I was impressed how easily the stains disappeared. Anthony R., Orange, CA
I looked them up on the internet. I was pleased at how fast they responded to me. We set a schedule for them to come out and repair the carpet for our campus. They were very helpful and explained the process to me. They fixed the issue within the hour. Highly recommended. Krissna L., Ontario, CA
Who is Inland Empire Carpet Repair & Cleaning?
No matter what type of Carpet Repair services you may be seeking, you can rely on Inland Empire Carpet Repair & Cleaning.  We promise you won't find a company who can clean as well as we do for a better price, all while providing exceptional customer service.
We started Inland Empire Carpet Repair & Cleaning in 2011 with the goal of offering professional carpet care services with a personal touch. This personal touch is something that we feel is woefully lacking in today's on-demand economy. For many businesses, providing an incredible customer service experience is not even on the radar. We do things differently.  You are treated every call like a VIP! We want to bring back the service in customer service, so we strive to treat each and every one of our clients as a friend because we truly care about you and your family. You can always count on us to be warm, friendly and willing to go the extra mile for you!
When you give us a call, you will be connected directly to our owner, so you can expect immediate attention to your inquiry. So don't wait. Call now!
What carpet services do you offer?
We offer carpet repair for Pet Damage, Carpet Stretching,  Carpet Cleaning, Carpet Repair, Berber Repair, and Commercial Carpet Repair and much more! Please reach out to us at any time with any questions you may have, or request a free estimate today!
Pet Damage
Some common types of pet damage include:
Carpet that's been clawed and scratched near doorways or in corners
Seams that have been pulled up or loosened
Bare patches that have been rubbed or clawed until bare and bald
Carpet Stretching
When carpet is installed it is supposed to be doubly stretched from wall-to-wall and attached to tack strips. Industry standards recommend that installers not only use knee kicks to stretch carpet, but that they also ensure maximum stretch using a power stretcher before attachment to the tack strip. Unfortunately, power stretchers are high-end pieces of equipment and not all service providers invest in this equipment—so you could have received a less-than-optimal stretch during installation.
Inland Empire Carpet Repair and Cleaning has the best of the best when it comes to power stretchers. Re-stretching carpet is one of the most common services we provide…because we do it right!
Carpet Cleaning
Our carpet experts know how important it is to maintain your carpet clean, that is why we use an ionic exchange low moisture organic system that is citrus-based that dries within 3-4 hours and hand scrub each stair. We understand how important it is to have a warm and inviting home and it all starts with a clean carpet.
We can make your carpet look new. We have many years of experience with professional carpet cleaning. We can fix:
Stains from bleach, blood, food or red wine
Loose, wavy, or rippled carpet
Ripped or torn carpet from high-heeled shoes, athletic cleats, heavy furniture or from pet damage
Snagged Berber carpet
Commercial carpet damage from heavy equipment, spills, rips and tears from high volume foot traffic, and broken or missing rubber reducers
Berber Repair
We have spent a great deal of time refining our repair techniques for Berber carpet damage. Residential or commercial, we are skilled with providing near surgical fixes.
For long rows of missing fiber we can literally weave back in fiber that closely matches that of your carpet, including solids and patterns! You can trust us for all of your carpet repair needs.
Commercial Carpet Repair
When your business's carpet is damaged, you have more to consider than simply the cost of a repair or replacement. Damaged carpet in a commercial space is a hazard for customers, clients, and/or employees. That puts you at risk for lawsuits, which are not only costly but reflect poorly on your business and how you manage it.
How can I contact Inland Empire Carpet Repair & Cleaning?
Please feel free to reach out to Inland Empire Carpet Repair & Cleaning at any time with any questions you may have on our carpet repair and carpet cleaning services. You can reach us by phone at 909-436-6080 or by email at iecarpetrepair@gmail.com. No matter what type of Carpet Repair services you may be seeking, you can rely on Inland Empire Carpet Repair & Cleaning.  Contact us today, we look forward to hearing from you!